Installation
Welcome to BeeSocial! This is a simple, yet powerful social networking tool built to integrate directly with Zoom. You're already using Zoom to meet with all of your prospects, why not automatically keep track of who joins the calls?
To get started, simply:
Sign up with you Zoom account (admin required)
Connect your social media accounts (Twitter, LinkedIn)
Create a team
Start your 14-day free trial
BeeSocial uses Zoom for your authentication. In order to sign in, you'll need to have an existing Zoom account.
Simply sign in to Zoom as you normally would and then click the "Log in" button in the top right on beesocial.io.
Connect your social network accounts in order to provide automated social information for your Zoom meeting participants.
In order to use the Twitter features of this application, you'll need to connect your own Twitter account.
To do that, go to /get-started and click the "Connect" button for "Twitter".
After that, you'll be prompted to give the application access to your Twitter account.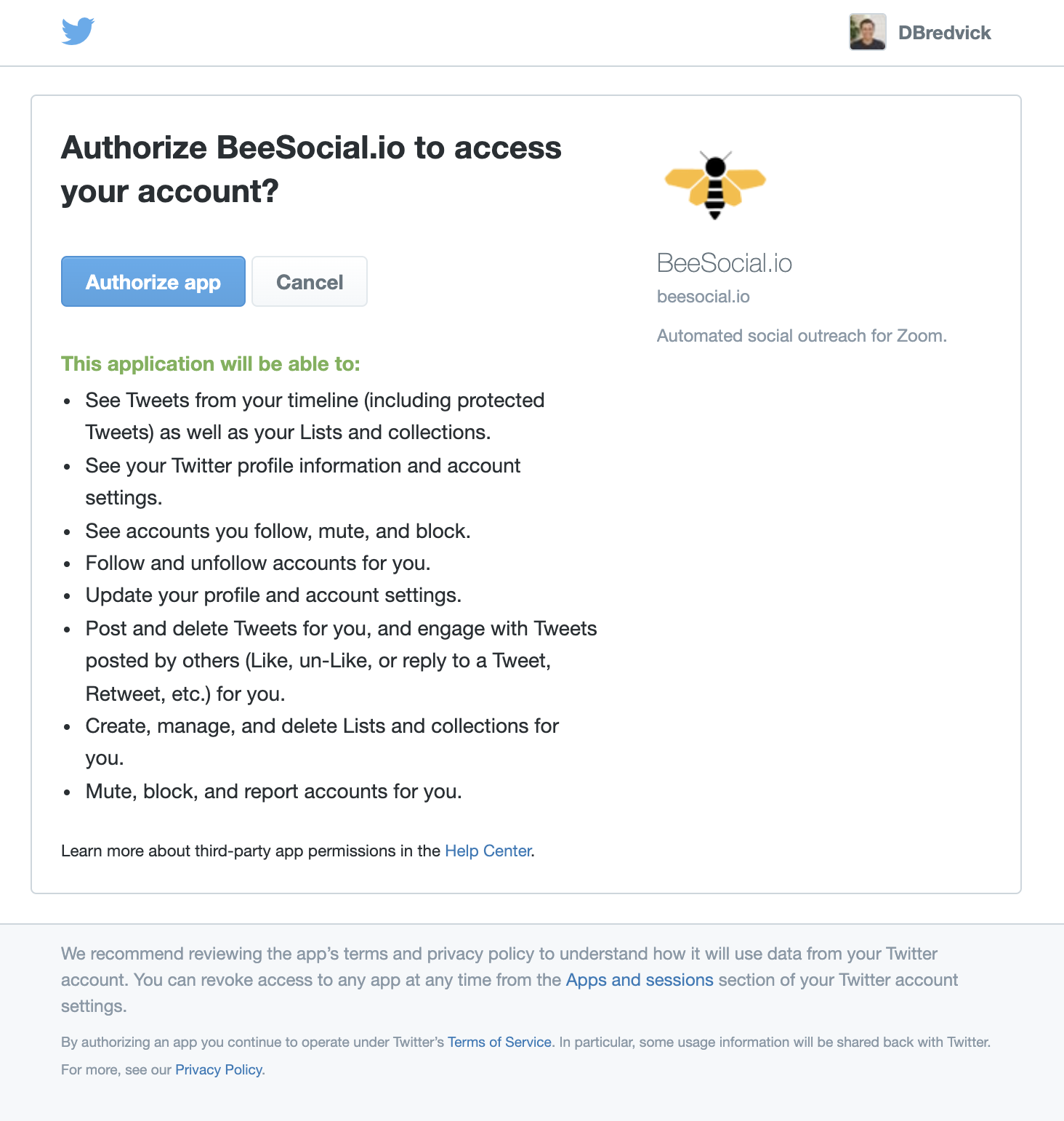 First, verify you don't already have a team. You can only have one team. Do this by going to /settings and scolling to the bottom. If there is no team information, you do not have a team.
To create a team, go to /get-started.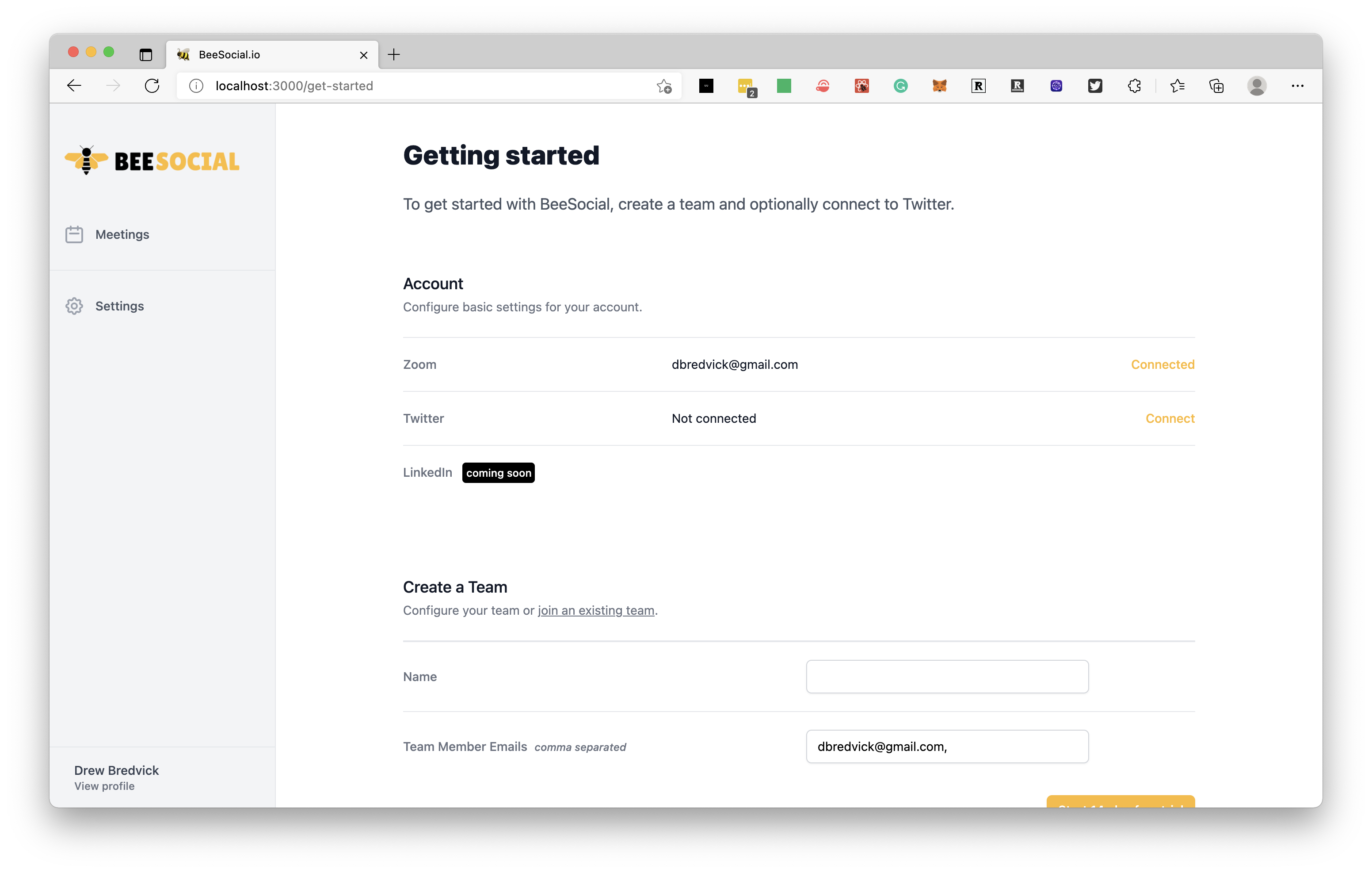 Include any teammates in a comma separated list.
Click the "Start 14-day free trial" button to start your 14-day free trial. It will direct you to a Stripe checkout page.
Cancel any time before the 14 days is up and you will not be charged.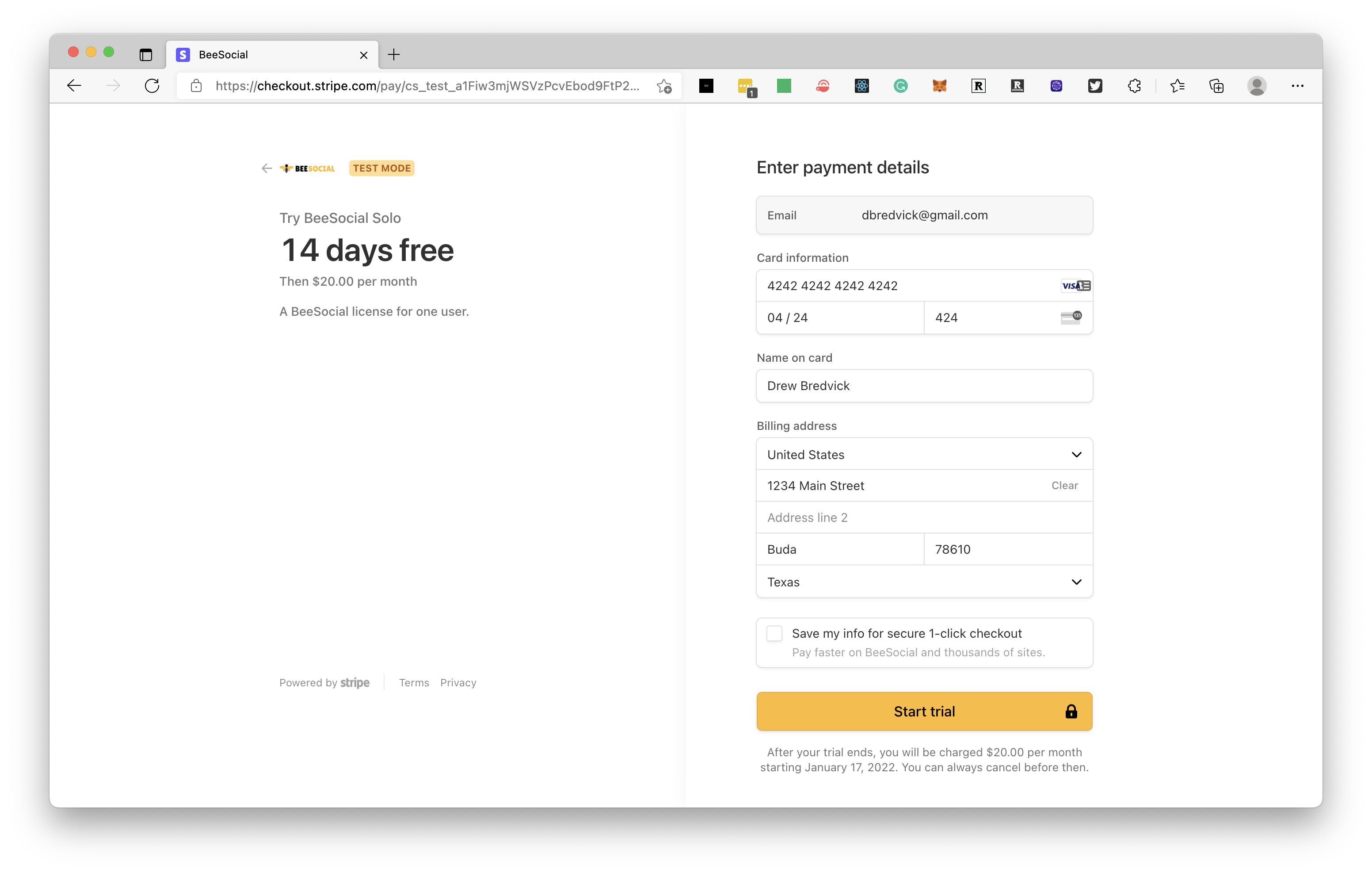 Read our guide on how to uninstall BeeSocial.